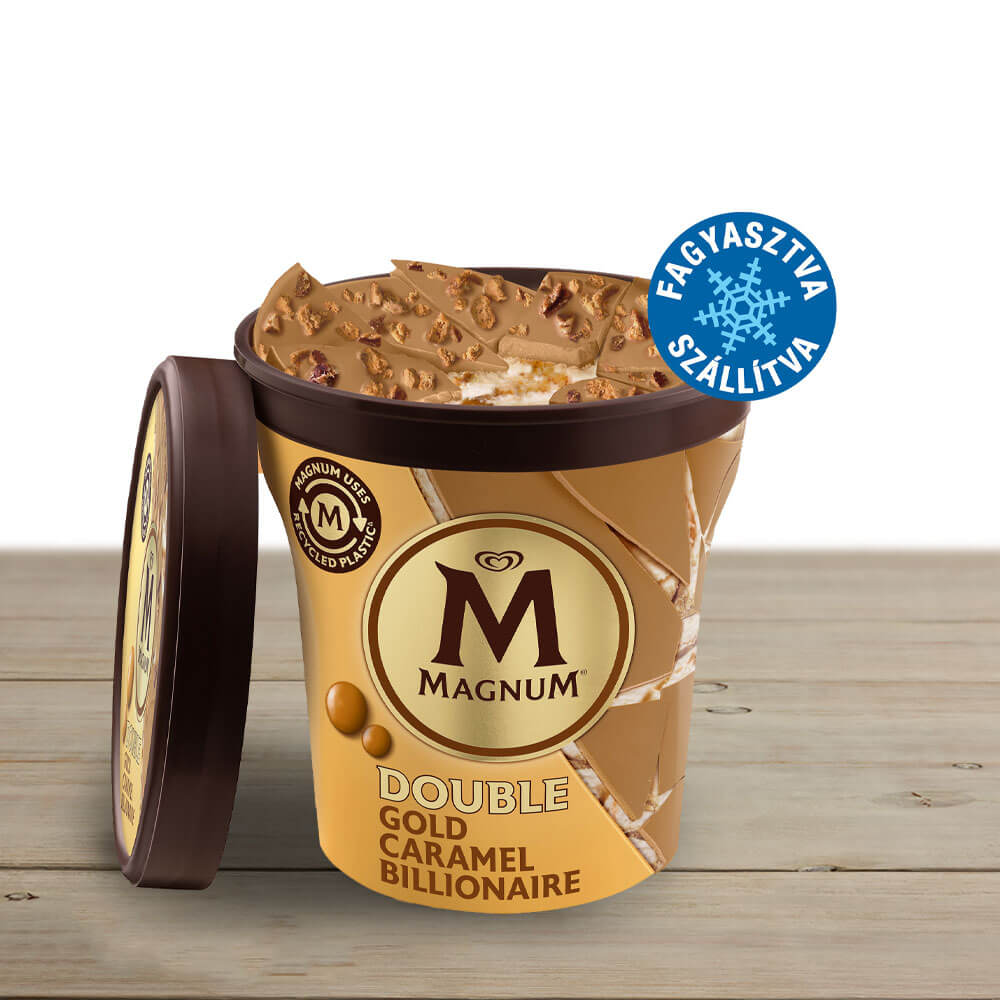 Magnum Double Gold Caramel Billionaire Ice Cream 440ml
The Magnum Double Gold Caramel offers another indulgent occasion for the connoisseur of pleasure. The irresistible biscuit ice cream is fooled by a swirl of caramel and cinnamon ice cream, topped with a golden caramel white chocolate shell and spiced with pecan and cinnamon flavoured biscuit pieces.
Add address to check availability or configure this product.